Multi-Purpose Hall furnishing project
We celebrated the long-awaited completion of the Multi-Purpose Hall with an intimate opening ceremony on November 3. Invited guests included prominent members of the St. Mary's community and generous donors who contributed to the final fitting-out. Those who gathered for the occasion agreed that the result was far grander and more impressive than expected.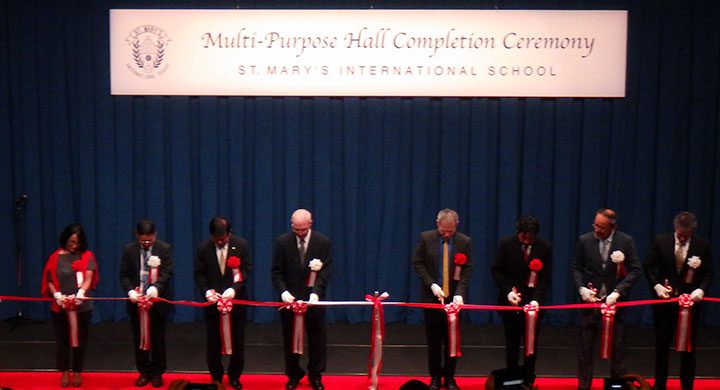 Configurations for the Multi-Purpose Hall include the musical, with an orchestra pit; rehearsal area and separate wrestling area; IB Art Exhibit; lecture hall; concert hall; theater; theater-in-the-round; and assembly hall.
Following on from this ceremony, we are announcing a second opportunity to sponsor a seat in the Multi-Purpose Hall. A limited number of seats remains, and we offer these on a first-come, first-served basis. This is an excellent way to commemorate your son's or your family's ties with St. Mary's International School.
For seat sponsorships received by January 15, 2016, we will recognize your contribution by a commemorative nameplate attached to the seat of your choice from among those remaining, as well as having your preferred name engraved on the "Donor Wall". The nameplates will be affixed during the 2016 Spring Holidays.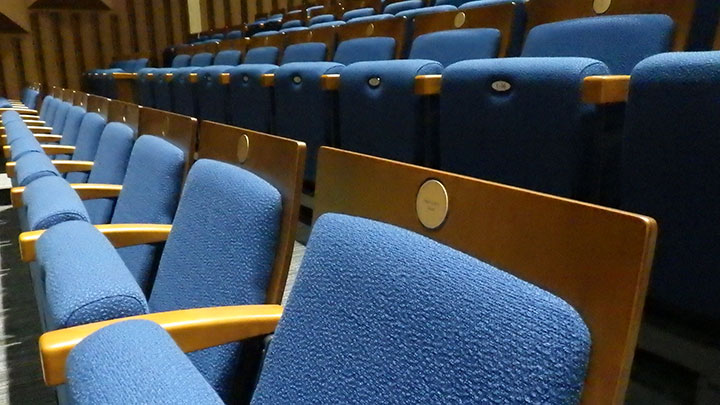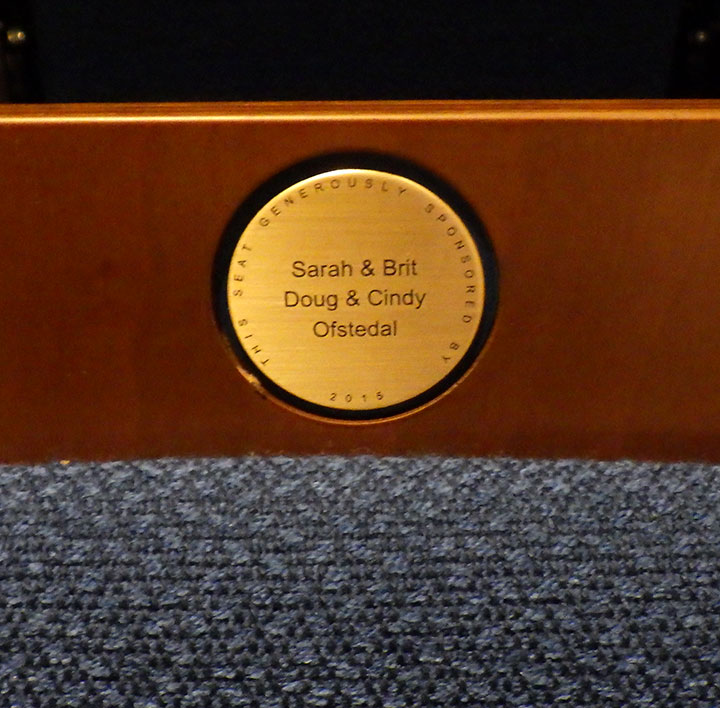 You may donate via credit card here, or contact us for a donation form, including bank instructions.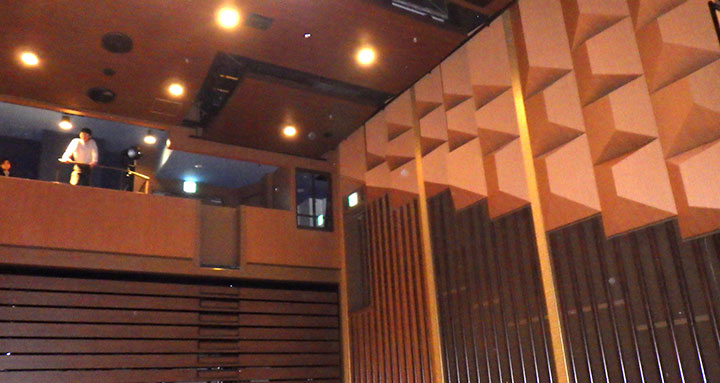 St. Mary's International School — Annual Giving
St. Mary's International School has a strong tradition of providing quality education to the international community in the Tokyo area. In order to provide your sons with the best education possible, including a full offering of fine arts and athletic activities, your generous contributions are needed.
There are two ways you can give tax-free donations to us:
In Japan, we have a "Tokutei Koeki Zoshin Hojin" status.
In the U.S.A., we have a non-profit foundation, "Friends of St. Mary's International School"
Credit card donations
Please click here if you wish to donate by credit card.
For further inquiries or to request a donation form, kindly contact the St. Mary's Development Office at +81 (3) 3709-3411 or e-mail: development@smis.ac.jp.